Hospice East Rand
Different Ways to Donate
Hospice East Rand is a non-profit organization. With no grants or funding from government we rely heavily on donations, fundraisers and bequests to provide our high standard of service and care. Every hospice organization in South Africa is autonomous in terms of fundraising.
All support from businesses and our community is deeply valued. You are what keeps Hospice East Rand running. There are three platforms available for donation. These are to donate money, donate goods or donate time.
Bequests, the act of giving or leaving something by will, left to Hospice East Rand are deeply valued. Should you wish to make a bequest, please contact our administration manager, Brenda Bisschoff on +27 11 422 1531 or brenda@hospiceeastrand.co.za
Donate Money
Monetary donations to Hospice East Rand can be made in cash, by cheque, electronic transfer, SnapScan, using your My School Card with Hospice East Rand as your beneficiary or Payfast Cause Index.
Banking Details:
Bank: ABSA, Benoni
Account name: Hospice East Rand
Account number: 0710465673
Branch code: 630242
SnapScan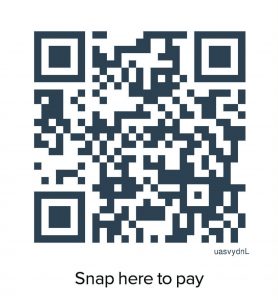 My School Card
To register for a My School Card  visit https://www.myschool.co.za/supporter/apply/ or download the app.
The PayFast Cause Directory
All causes are verified and need to be registered to accept donations. The platform allows you to make safe and secure charitable online donations. Make a safe and secure donation now.
Donate Goods
Donation of Goods
Hospice East Rand relies heavily on the donation of goods for resale in their Charity Shops. For more information on this visit the Charity Shops page.
Donation of Services
From time to time Hospice East Rand may advertise services required on their wish list. Anyone wanting to register their name to supply ad hoc services free of charge can do so by contacting us on +27 11 422 1531.
Hospice Wish List
Items for resale in charity shops
Monetary donations
Day-to-Day Wish List
Grocery items for our Vosloorus Daycare Centre such as tea, coffee, long life milk, sugar, mielie pap, bread, margarine, jam and chicken portions.
Donate Time
Volunteers are an integral part of Hospice East Rand and an invaluable support to our staff. There are many ways you can be of assistance and any help offered is greatly appreciated.
Caregivers
Our caregiver service is a vital part of patient care. Caregivers offer patients and their families much needed emotional support. Should you like more information on this please contact Hospice East Rand reception on +27 11 422 1531.
Charity Shops & Book Shop
Our 9 charity shops and book shop are the backbone of our fundraising efforts and supply regular income towards daily running costs. We are always in need of volunteers to assist the shop managers. If you can spare us four hours of your day, once a week, it would be much appreciated. Please contact us on +27 11 422 1531 for more information.
Volunteering
If you wish to become a volunteer or feel you have a skill that might be of assistance to us on a voluntary basis kindly contact Carla on +27 11 422 1531.