It's heartening to see the community coming together to support a worthy cause, and that's precisely what the Glenny Terrace Tehuis vir Bejaarde Dames, a local retirement home in Aston Manor in Kempton Park, did. These wonderful ladies knited beautiful scarves, beanies, and bed socks for Hospice East Rand to sell in their charity shops.
The money raised from the sale of these items goes towards supporting community members who have been diagnosed with life-threatening illnesses but are unable to pay for palliative care. This is an essential service that ensures that everyone in our community has access to the care they need during a difficult journey in their lives.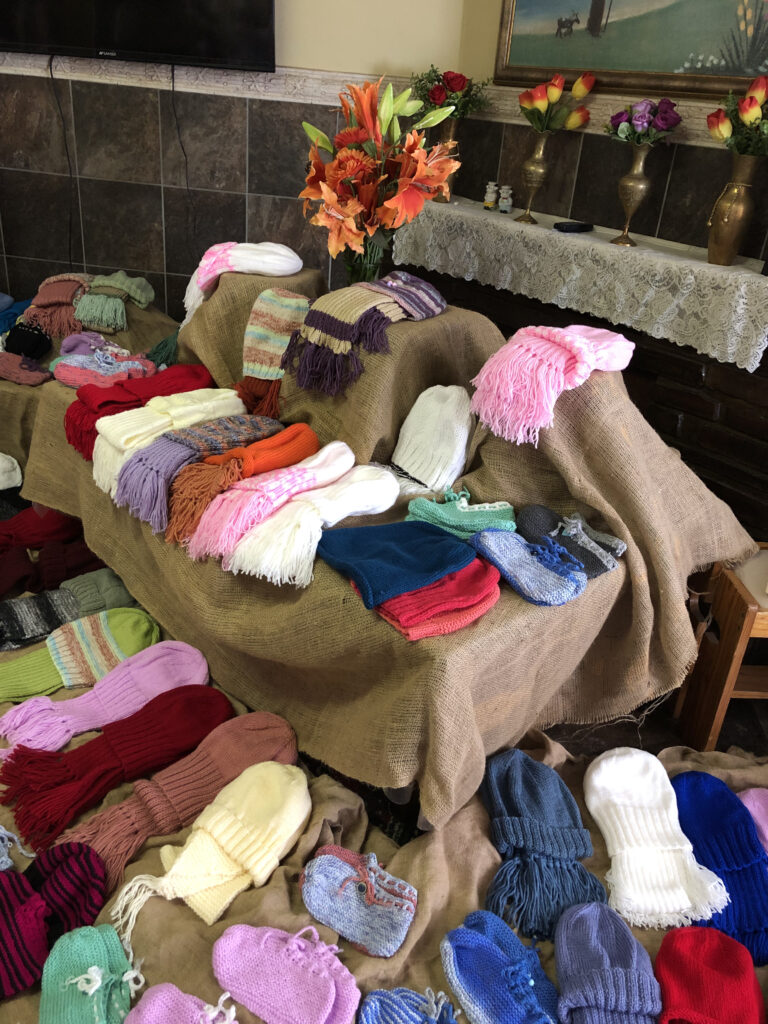 "The ladies at Glenny Terrace Tehuis vir Bejaarde Dames are truly remarkable. Their knitting skills are impeccable, and the items they've create are not only lovely but also practical. With a range of colours available, there's something for everyone, and the items are sure to keep shoppers warm during the winter," says Jonquil Siepman, marketing and media relations at Hospice East Rand.
"Hospice East Rand is grateful for the kindness and generosity of these ladies, whose efforts will make a real difference in the lives of those in need. We commend them for their support to helping others and being an inspiration to us all."
"We would like to thank the Glenny Terrace Tehuis vir Bejaarde Dames for their wonderful contribution to the community, and we hope that their story inspires others to find their own unique way of making a difference. By coming together, we can build a stronger and more caring community," concludes Jonquil.